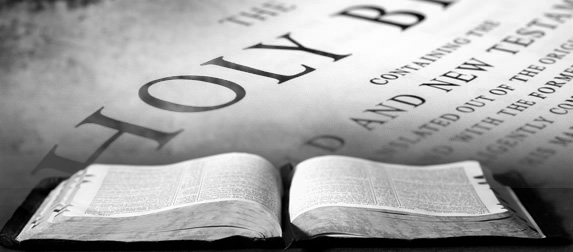 Welcome!
Welcome to the Lakeview Church of Christ located in Columbus, Indiana, where we strive to simply follow the Bible.
Learn more about us

VBS
Notes from the VBS Meeting
January 12, 2020
1. Several topics were presented for consideration:
a. God is good at light: creation, Joshua, creation, star over Bethlehem, Paul on the road to Damascus, Exodus, Transfiguration, etc..
b. God's use of water: Flood, Jonah, Red Sea, Water to wine, Elijah's drought, Jordan river, Jesus calms the storm, Jesus walks on water, etc..
c. Significant stories involving mountains
d. Jacob, Abraham, Judges, Moses, Jesus and Apostles, Proverbs, Acts, United and divided kingdoms, Hezekiah, Samuel
2. The consensus went with telling the story of Moses. This has not been a topic for VBS in quite a while. (Before 2001) See the attached sheet for a projected breakdown to be presented in 4 days. We also want to incorporate appropriate fruits of the spirit in the stories and lessons.
3. Dates for VBS were presented as June 16,17,18,19 (T, W. Th, F)
Lancasters and Dukes will be gone the week of June 16. Check if there are any conflicts with the next week June 23-26.
4. Next meeting is Sunday, January 19 at 4:00.
Agenda: VBS organization to begin considering the following;
1. Class breakdown ( projected from other area congregations, friends, etc.)
2. Craft room personnel
3. Theme room
4. Registration
5. Teachers and helpers (adult to child ratio desired)
6. Advance needs: costumes, decorations,
7. Nursery
8. Runners, building supervision
9. Registration and publicity
10. Skits
11. Welcome and songs
12. Sound board and visual display
13. Photographer
14. Other
VBS Preparation
We are beginning to plan for 2020 VBS!
VBS Planning Meeting
Sunday January 12, 2020
Purpose:
Propose topics for consideration. These will be presented to the elders at their meeting Monday, January 6.

Suggestions will be entertained for organizing and implementing the various components of VBS.

Once the elders have approved a topic future meetings will be devoted to implementing the plan to make the VBS successful for our students.
Guidelines and parameters for VBS:
The purpose of VBS is to explore Bible stories, characters and themes in more detail than can be done in our Bible classes alone. We want our children to understand better the historical context and settings of these stories, characters and themes. We want our children to be excited to learn about God's Word and make that learning a personal experience. The focus of the lessons, experiences, crafts and activities is to help make these Bible lessons come alive in their minds.
We intend for the VBS to be a limited evangelistic effort. By that we encourage all of our children of the appropriate ages to attend as well as any of their friends they invite. We also invite the children of the surrounding congregations to attend. Our advertising to the community will be limited to our sign and a few radio spots. We intend to have a pre-registration system that will give us a good idea of the number of students to expect for each class to facilitate our planning for classes and activities.
Past topics:
2001 Beatitudes 2015 With Jesus I Can
2002 Joseph 2016 Serving for the Glory of God
2003 Jesus 2017 Daniel: Dare to be Different
2004 Elijah and Elisha 2018 I am a Light Unto the world
2005 David 2019 The Beatitudes
2006 Paul
2007 Joseph
2008 Beatitudes
2009 Jesus
2010 Elijah and Elisha
2011 David
2012 Paul
2013 Joseph
2014 Live to Give
Simply the Bible
Welcome to the Lakeview Church of Christ located in Columbus, Indiana, where we strive to simply follow the Bible.
You will be able to get current information about the church as well as find tools to help you in your study of God's word. Check out the 'Sermons' page to find free downloads of all the latest sermons. We also have information about our current Bible class offerings. This site is dedicated to followers of Christ as well as those that are searching for Him. Please feel free to contact us or visit the "Meet our Family" page to find out more information about us.
"Be very careful to observe the commandment and the law which Moses the servant of the Lord commanded you, to love the Lord your God, to walk in all His ways, to keep His commandments, to hold fast to Him and to serve Him with all your heart and with all your soul." -Joshua 22:5
Wednesday, February 26, 2020
"This is how God showed his love among us: He sent his one and only Son into the world that we might live through him."(
Daily Reading
, ESV)